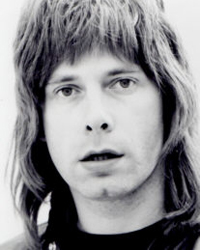 Most Guest posts on most blogs, you know, will be written at ten. You're on ten here, all the way up, all the way up, all the way up, you're on ten on your blog posts. Where can you go from there? Where? But at Religion at the Margins, all of our Guest posts are one better, see? What we do is, if we need that extra push over the cliff, you know what we do? Put it up to eleven. Eleven. One better. Why don't we just make our tens better here than on other blogs? Silly question. Ours go to eleven. How, you might ask, are our Guest bloggers able to produce material of such quality? Silly question. They each have six fingers on their right hand.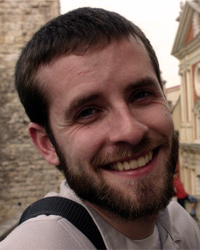 David Henson received his Masters of Divinity from Graduate Theological Union. He is a husband, a father, and an Episcopal postulate. He enjoys knitting, recycling, and professional wrestling. David can often be found climbing poles in an itty-bitty, teeny-weeny poka-dot bikini. David blogs at Unorthodoxology.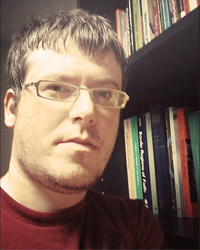 Michael J. Iafrate is a West Virginia native pursuing a doctorate in theology at the University of St. Michael's College at the University of Toronto. His interests include liberationist and post/decolonial theologies, ecclesiologies, Catholic social thought, and social movements in Appalachia. He is also an independent musician and contributor to the Rock and Theology project (www.rockandtheology.com). His website is www.michaeliafrate.com.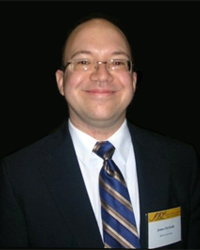 James McGrath is Associate Professor of Religion and Clarence L. Goodwin Chair in New Testament Language and Literature at Butler University, Indianapolis, Indiana. He is the author of The Only True God: Christian Monotheism in Its Jewish Context; The Burial of Jesus: History and Faith; and John's Apologetic Christology: Legitimation and Development in Johannine Christology. Dr. McGrath blogs at Exploring Our Matrix.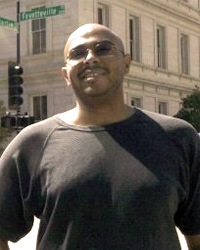 Philip Scriber received his Master of Arts in Religion from the University of Georgia. He is currently working toward a Masters in Library and Information Science at the University of South Carolina. Philip is also the co-founder of Sites Unseen: zoecarnate.com.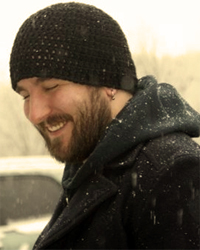 Thom Stark is a multi-award-winning filmmaker whose filmography includes Dear Whiskey, and the award-winning films Who Art in Heaven, Revolution, and Note to Self. He is the author of The Human Faces of God: What Scripture Reveals When It Gets God Wrong (and Why Inerrancy Tries To Hide It). Thom was a Fig Tree and Ledbetter scholar at Emmanuel School of Religion, A Graduate Seminary. Thom has lectured on Second Temple Jewish apocalypticism, Christian origins, the Parables of Jesus, and early Christological controversies. He has also been the recipient of numerous lectures on tact.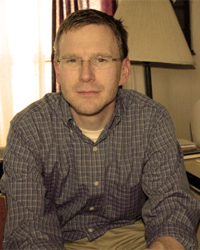 Ted Troxell is a PhD candidate in American studies at Michigan State University. His dissertation, in progress, will explore the relationship between religion and politics through the lens of Christian radicalism and the political ramifications of pacifist ethics. He teaches English composition, American studies, and music appreciation as an adjunct for Central Michigan University and Alma College. His interests include religion, politics, music, popular culture, and creative nonfiction. He also likes cats. He can be found on Facebook, usually drinking coffee and grading papers.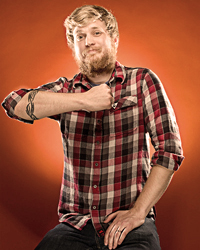 Matthew Worsfold is a graduate student of Systematic Theology at Luther Seminary in St Paul, MN. He lives in Minnesota with his wife Andrea, son Basil, and his cat. His academic interests include postcolonial theology and philosophy, liberation theology, feminist and queer studies, as well as animal theology. He is an avid reader of theology and fiction, and that's not necessarily redundant. Matthew works at a used bookstore, is an Episcopalian, and, when his car is working, knows how to operate it.