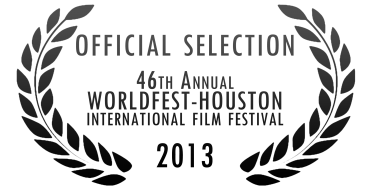 One of the films I made last summer, Revolution, has been selected to screen (twice) at the 46th Annual WorldFest-Houston International Film Festival. This marks the second year in a row Jim Stark's glorious visage will grace the screens of Houston's AMC Studio 30. Click here to see Revolution's entry on the WorldFest-Houston website.
What Others Are Saying:
Jim Stark's performance is honest and heart-breaking. Thom Stark's artistic direction is wonderful and visionary. . . Stark has created something that will help people better understand themselves. — Chuck O'Connor, Playwright
Incredibly powerful. . . [Stark has] created a Sartre-esque hell. . . A journey paradoxically both static and in motion. — John Douglas Sinclair, Writer/Director/Producer
Synopsis: Seth Ward comes home for dinner only to find his house empty and his family inexplicably absent. As he awaits their return, he grows hungrier and hungrier.
Tagline: Blessed are those who hunger.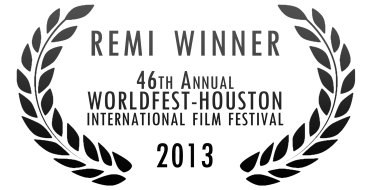 Cast & Crew:
Director: Thom Stark
Writer: Thom Stark
Cinematographer: Thom Stark
Editor: Thom Stark
Producers: Jim Stark, Thom Stark
Associate Producers: Erica Calderon, Lee Penya
Music: Kevin MacLeod
Cast:
Jim Stark – Seth Ward
Margo Watkins – Hannah Ward
Carol Ann Rogers – Jane Good
Lily Stark – Abby Ward
Robert Stark – Sam Ward
Watch the trailer here (let it buffer all the way first):
Also check out the other film I made last summer, Who Art in Heaven, which is available for online viewing and download here. If you decide to download the film for your collection, please consider leaving a donation in the Tip Jar directly under the video.
Revolution will be screening on Monday, April 15th at 7PM in the Texas Shorts Showcase, and again on Saturday, April 20th at 3PM in the Shorties in Black & White Program. If you'd like to come, let me know. I have a limited number of tickets and passes I can give.