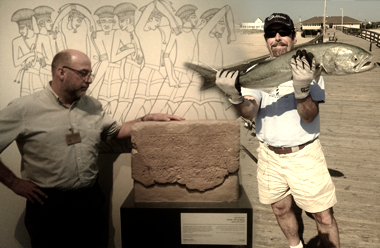 This post was written by
Thom Stark – who has written 100 posts on Religion at the Margins.
Thom Stark is a multi-award-winning filmmaker whose filmography includes Dear Whiskey, and the award-winning films Who Art in Heaven, Revolution, and Note to Self. He is the author of The Human Faces of God: What Scripture Reveals When It Gets God Wrong (and Why Inerrancy Tries To Hide It). Thom was a Fig Tree and Ledbetter scholar at Emmanuel School of Religion, A Graduate Seminary. Thom has lectured on Second Temple Jewish apocalypticism, Christian origins, the Parables of Jesus, and early Christological controversies. He has also been the recipient of numerous lectures on tact.